Crete Helicopter Charter
Would you like to wander on the beach where is full of soft, hot sands, under the bright sun of Mediterranean? If the answer is yes, Crete is the perfect choice, whether it's a weekend escapade or a weeklong vacation to relax and enjoy. Crete, located between Turkey and Greece, surrounded by many small islands, shows typical Mediterranean climate and from April to even Mid-October, you can enjoy deep blue sea and clean extraordinary beaches. Having located at the crossroads of all great historical civilizations, Crete has a lot more to offer other than usual summer treats.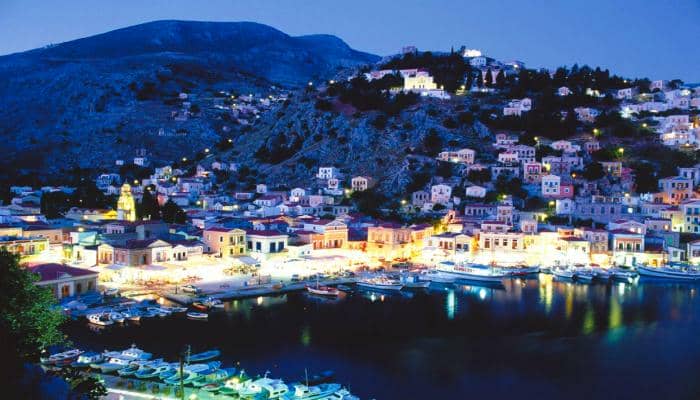 Crete is famous for its sandy, long beaches however if you prefer to experience natural beauty of the sea and the island, there are many beaches, secluded and less crowded in the island. There are many beautiful restaurants, where you can taste delicious appetizers or traditional Greek cuisine. If you happen to be an art-lover, you can enjoy exquisite medieval towns and artifacts, preserved in great quality. One will be delighted to spend time in Heraklion Archaeological Museum, which is the world's greatest showcase of Minoan artifacts, even more so in the wake of an eight-year refit that was raised quite controversial remarks among the historians. So go up yourself and you decide.
Being the second most occupied airport in Greece, Crete salutes visitors with Heraklion International Airport. To travel from or to Crete, you can always benefit from Crete Helicopter Charters.
Helicopter Charters in Crete
Practically, wherever you are in the world, we can probably find solutions for your private and elegant flights. If you also travel to Crete from a different place by a helicopter or to go on a helicopter tour in Crete, we can always provide you related helicopter charter services. To enjoy the great combination of blue and green, to fly over the antique settlements that inherit the world legacy and truly seize the feeling of flying, call us or just leave your contact details so that we can call you back. You can rest assured that, always finding the best solution, we will eternize your trip to Crete.