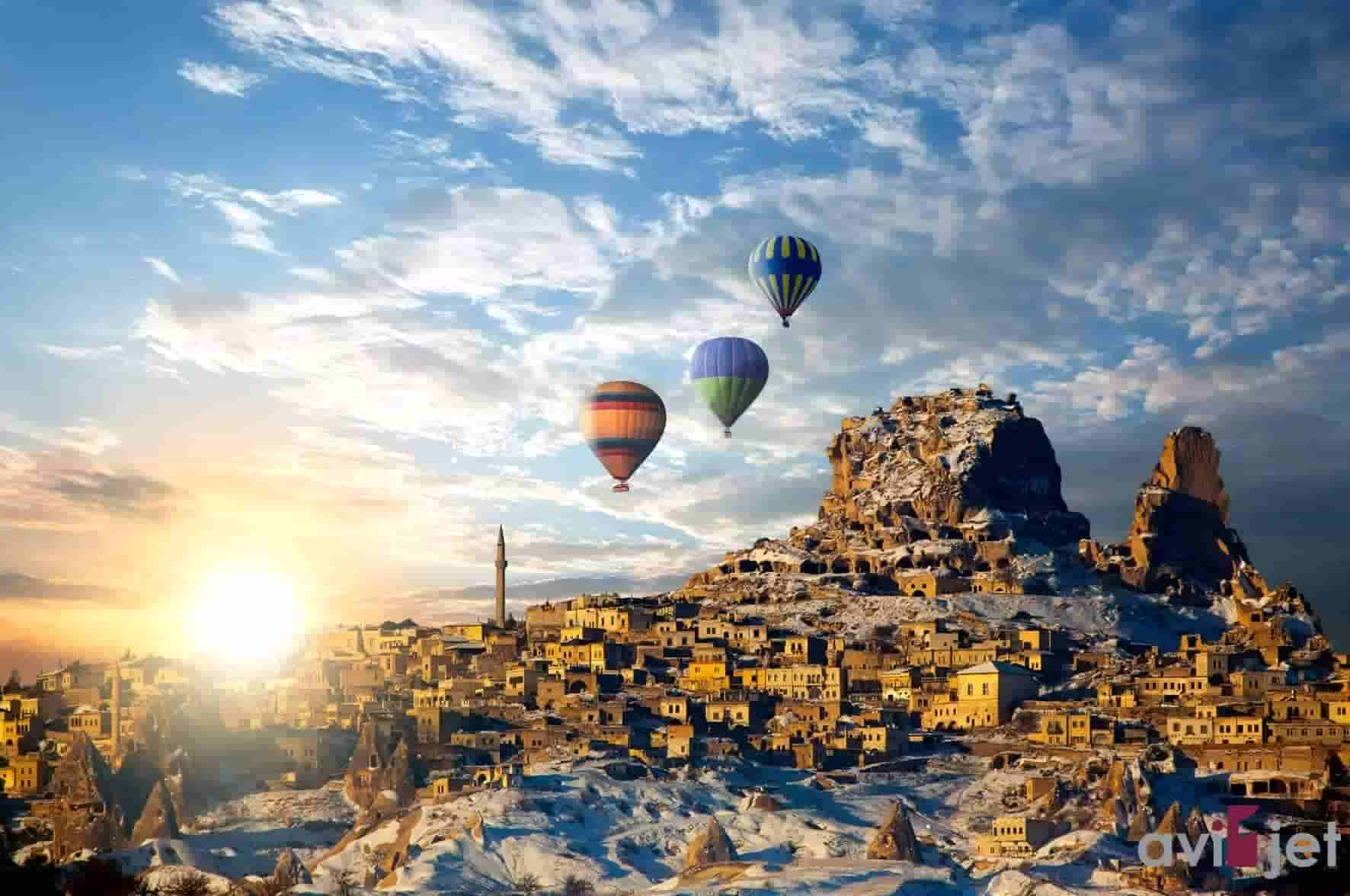 Cappadocia by Private Jet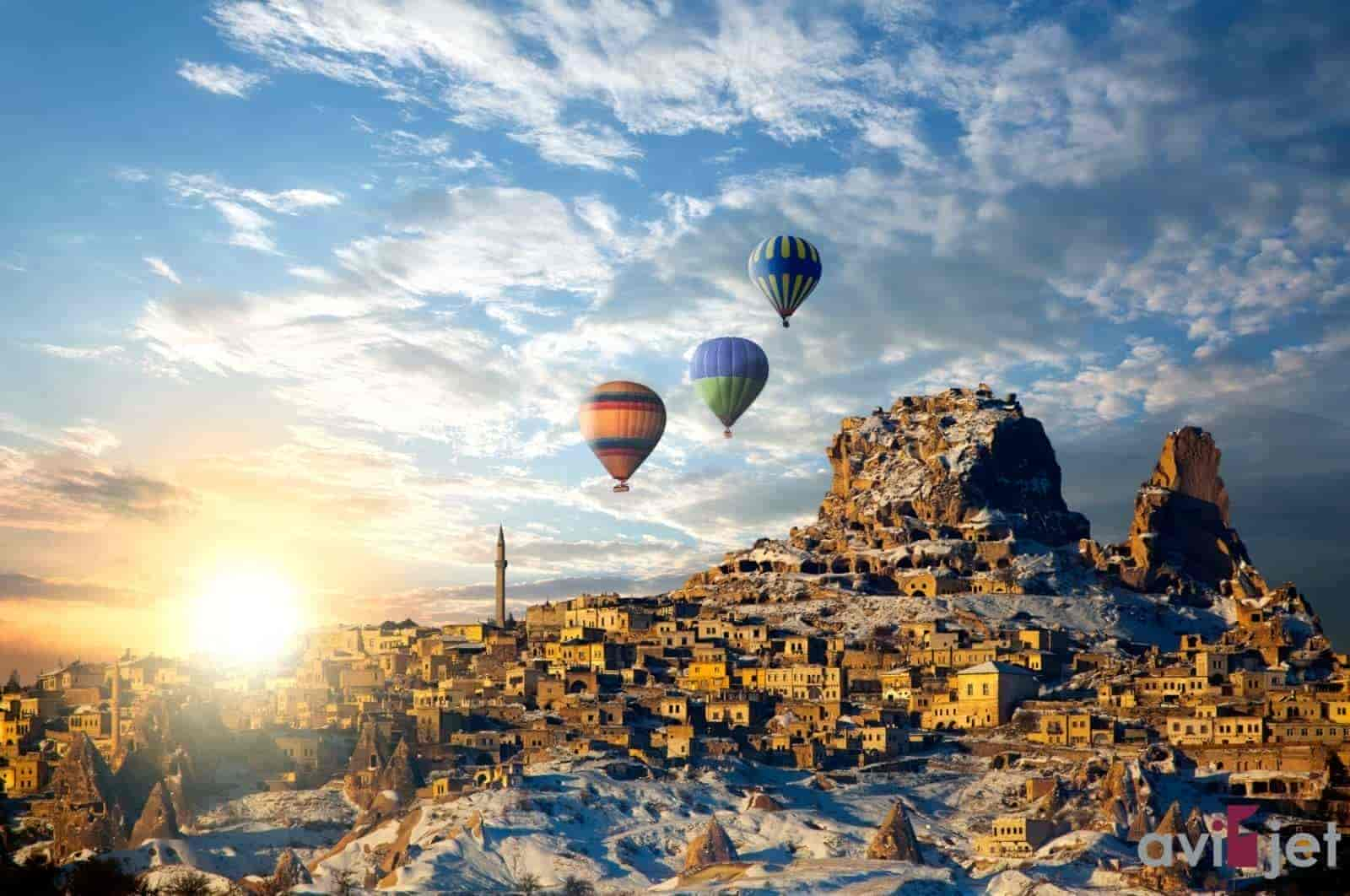 One of the most visited destinations of Turkey, Cappadocia is located in Nevşehir region and hosted the greatest civilizations throughout history. With its clean and fresh air, scenic beauty and authentic cuisine Kapadokya is visited by more than 1 million and 800 thousand local and foreign tourists annually. Although Kapadokya is mainly famous for the Fairy Chimneys, it serves numerous attractions to its visitors such as hiking along the Valley of Ihlara, making your own pottery in local ateliers, watching the enthralling sunrise and sunset, having a different look over the city from hundreds of meters above with a hot-air,balloon tour and for the adventourous ones driving quads on dirt roads and what not.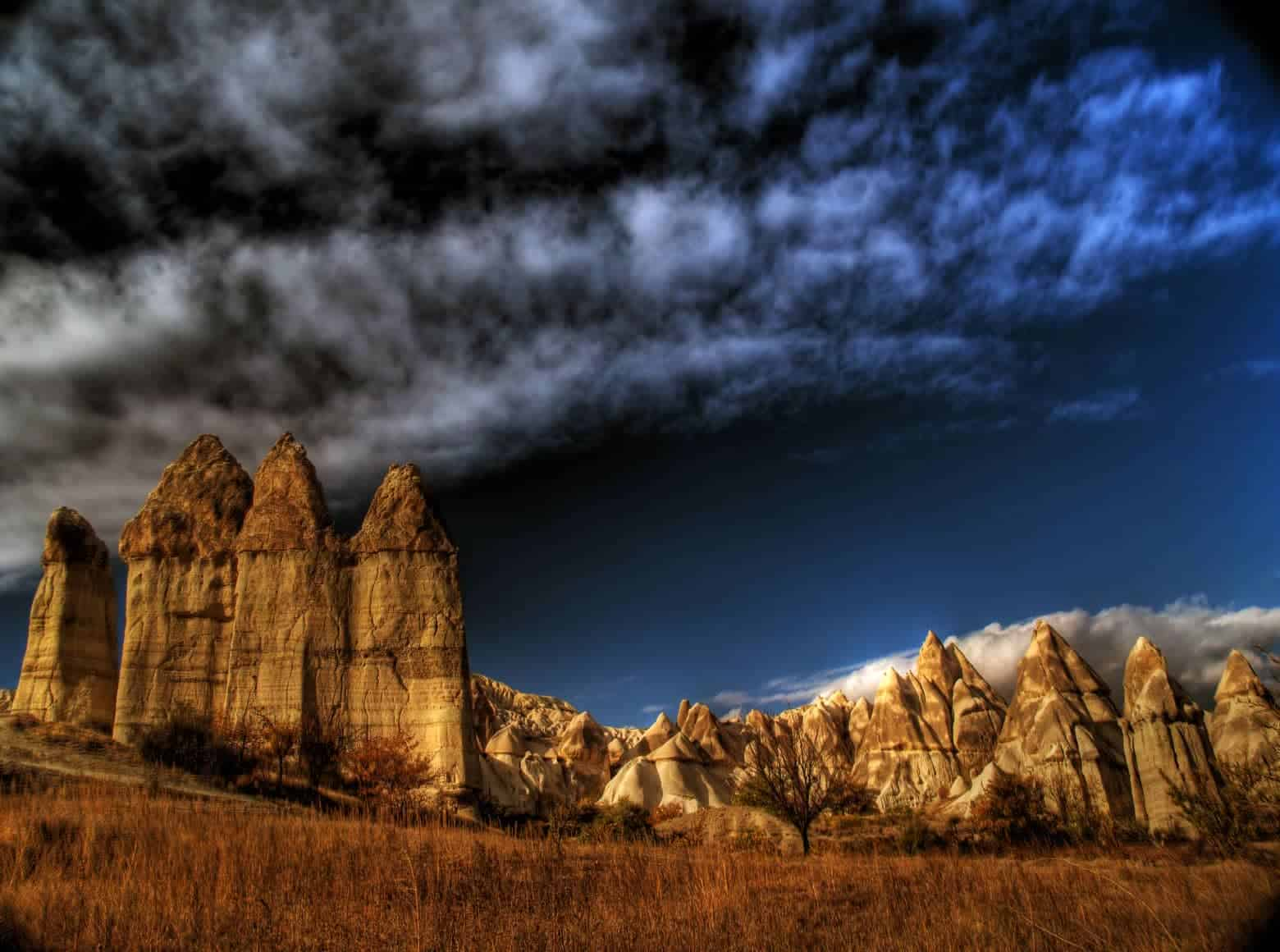 Under the illusion of this natural and beautiful place, there are certain Anatolian dishes one must savor. Kebab braised in a sealed clay pot and served on your table with an amazing show is one of the most preferred dishes of Cappadocia. Although you may not be familiar with many names that are on the menu, you are assured to be satisfied with whatever you are served since they are all processed with special Anatolian techniques and made of organic and fresh harvest from the region. To keep company to your delicious food, you may prefer home-made wine selections from Avanos. Moreover, should you wish experiencing an unforgettable fancy degustation tour, you can observe the whole process of production and preservation and you can also take a bottle of wine back home as a souvenir from the region.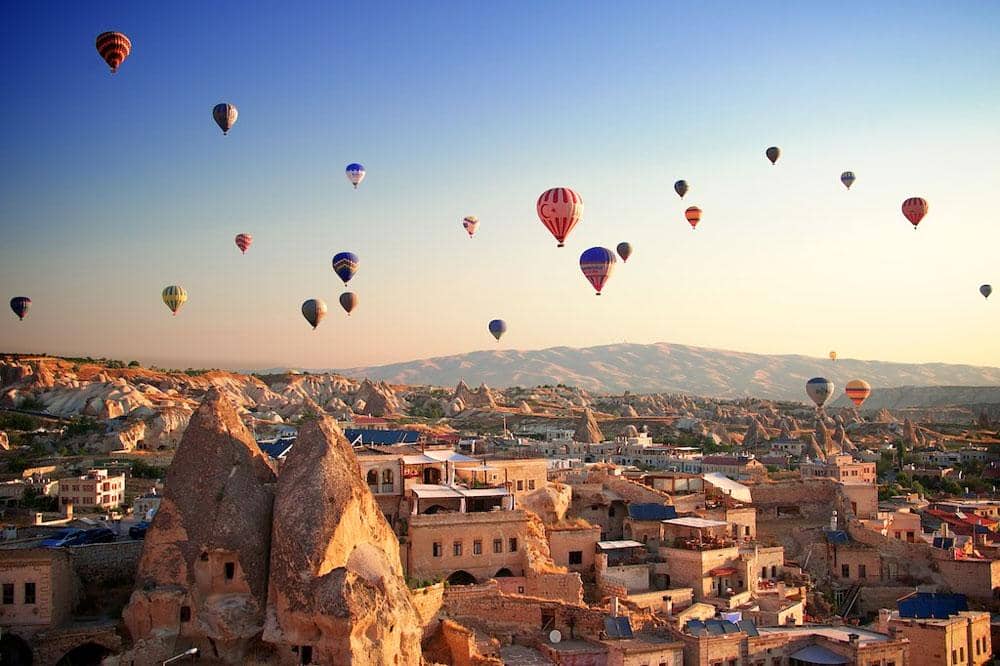 And finally, would you like to customize your Cappadocia trip and take the most luxurious flight of your life? Avinone Jet makes sure that you and your companions are provided with flavourous treats, fizzy champagnes and an equipment beyond your imagination. Our system is updated and developed every day further to serve you the most trustworthy and comfortable journey of your life. Our staff is there 24/7 to render you the best service. Avione Jet not only arranges your flight but also ensures your airport transfers and hotel reservations on request. Within 2 hours upon your reservation -either online or over the phone- your private jet ,that has been equipped with your personal preferences, will be waiting for you at the airport to take you to your destination. The only thing Avione Jet requests you to do during your trip is to lie back and enjoy this unique experience to the fullest.