CATANIA WITH A GREAT PRIVATE JET
CATANIA WITH A GREAT PRIVATE JET
Take a charter flight to Catania, with Avione Jet today and experience our fully elegant and luxury services personalized to the individual and corporate needs. Whether you are flying for business or leisure, just the family or a larger group of friends, private aviation is the most chic and appropriate option for international trips. Dine on gourmet cuisine onboard from our wide variety of catering options or ask us what you want. Our private jet experts could even arrange a transportation to your hotel or any service you want. Moreover, you fly on-demand to Catania within only 4 hours notice, hence you can plan your private flight to Catania around your schedule with one of the most convenient private aircraft in the industry. Your jet charter agent is professional about all aspects of your personal or corporate jet charter flight to Catania.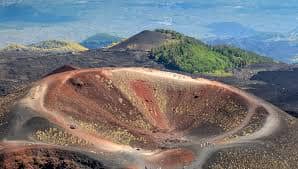 Catania, is located on the east coast of Sicily facing the Ionian Sea.The mighty Mount Etna volcano stands inauspicious just near enough.
In the past, Catania was damaged by eruptions from Etna. But as time past away, natural disasters turned out to be natural beauty. Nowadays, Catania is the most crowded and popular city in Sicily. Tourists from all around the world come here to lay under the sun in its well known beaches, on the other hand tourists also enjoy walking enjoyably through the cobblestone streets accompanied by the magical structures of grandiose Romanesque buildings.
The city houses are all historical, one by one. But the most historical and important one to be seen is the u Litori; the sculpture of an elephant which is made from lava and since 1736 it has been the symbol of Catania. Lots of interesting and curious stories are told about this sculpture of u Lotiri, for example; it being the mount of a condemned wizard.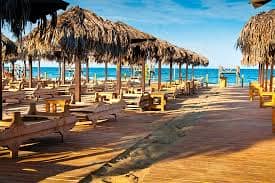 Instead of trying to cross the road which is mostly too busy, stay in the historic town line and travel to enjoy some good time at the beach. The well known as Il Principe Boutique Hotel in Catania puts together a posh architecture, including such as private baths with modern jacuzzi tubs.
And again, The Hotel Scalinata Alessi is located between Via Etnea street and Via Crociferi street. According to the Il Principe's traditional Scicillian architecture, as a Patrimony of Humanity it earned itself a a title from UNESCO.
Avione Jet is well enough to be the first choice among private jet aviation enthusiasts, because we know and we understand what our shopper wants and needs. With a personal Avione Jet air charter supervisor, available 24/7 who specializes and organizes your flights from take off to landing that suites you, according to your claim; we fit every flight to supply the needs of the customer by pairing him or her with a individual Avione Jet air charter adviser. As private jet we believe in fair business and honesty against our customers at all times and for this reason we load this idea to every flight we book. With Avione Jet you can book up your next charter flight to Catania and just lay back to watch the difference we make as a private jet company.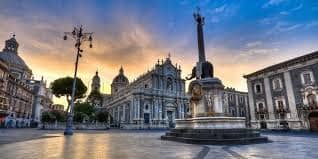 Make your journey to Catania aboard some of the best and newest safeguarded aircraft which are coordinated with reliable international operators. Avione Jet presents you assurances that are afforded by international regulations for private jet and charter flights. On the other hand, we regularly check our partner operators through sovereign set-ups and make sure that this information is available to our customers. It is important for us that our clients are grateful so for this reason we choose to go beyond industry regulations to obtain inner peace, such as making it necessary to require two highly trained and experienced pilots for every flight.
Hire a private Jet to Catania now and enjoy the endless advantages of flying with us. Avione Jet is an online private jet booking system and it offers a wide variety of aircraft types, jet card memberships, low price opportunities with the empty legs and etc. All aircraft we use are operated as per our due diligence safety procedure.