BRISTOL BY PRIVATE JET
Avione Jet offers on-demand charter flights to Bristol, England. After you book a private jet to Bristol on Avione Jet smart search tool, you receive a great versatility of our services and an unmatched confidence which made us a reasonable choice among frequent charter flyers. No matter the size of your group, Avione Jet can arrange a charter flight for you in such a short notice, pairing you with the highly maintained plane under top international operators. Fly to Bristol within your own schedule, while enjoying super comfortable club seats, multi lingual flight attandants and the delicious catering menu. We are aware of the fact that international flights can be hectic, so let us take the stress off. Our operations office can arrange your hotel reservations and take you wherever you want also on ground. At Avione Jet, our goal is to create a unique charter flight experience.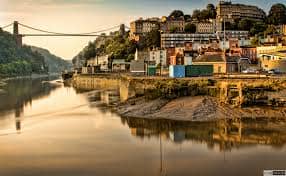 Bristol is famous for its warm and nice weather, compared to the rest of the UK. It also has more frequent sunshine. The city seems to have a rich history as a trading hub thanks to its ports. Commercial stuff was primarily on Corn St. over bronze-tables known as "The Nails" many of which are still available to the eyes today. No longer depending on the port for its economy, Bristol has ventured instead into a high-tech arena. Manufacturing and aerospace are among Bristol's contributions. Yet for leisure trippers, Bristol is good to see for its cultural sceneries. Bristol hosts seven national Festivals, besides containing one of the oldest continuously operating English theater on King Street, The Theatre Royal.
At Avione Jet, we treat our guests as individuals, knowing that there shouldn't be any '' one-size-fits-all'' charter package. Each and every client is paired with a personal Avione Jet air charter expert, available 24/7, to personalize and explain all aspects of their flight. Our specialists are among the best aviation experts in the industry about aviation regulations and airplane specifications. As a leading industry member of air charter business, Avione Jet stands for innovation and traditionalism. Book a plane to Bristol with Avione Jet and see why we have been the number one choice in private aviation.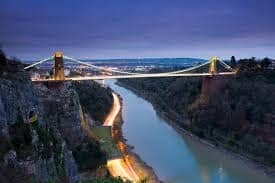 Avione Jet can arrange your vip transportation with a super luxury private jet to Bristol. Our air charter experts take care of your private jet charter experience from on-board vip services to accomodation choices. Besides, you could fly with the guarantee of working with super-quality professionals providing you with an unparalelled service. For every flight we arrange, Avione Jet makes sure the airplane and the operator meet the standards of related aviation authorities such as FAA . We are applying a safety audit on each private charter flight. We monitor all aircraft and operators through our due diligence safety programmes to ensure you the safest aircraft.Safety is a cornerstone for us, that's why we have our in house safety diligence programme.