PRIVATE JET TO BIRMINGHAM
TAKE YOUR PRIVATE JET TO BIRMINGHAM
Avione Jet is the right place to get your private jet flights to Birmingham, England. Within only few hours notice an Avione Jet air charter specialist can arrange you an appropriate aircraft for your international flight to Birmingham. Avione Jet only works with affiliated partners of proven standards and quality.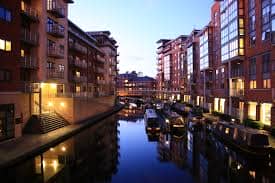 Birmingham is the most crowded city out of London, besides being 2nd in leading the U.K.'s economy. The city retains important manufacturing industries, despite the fact that tourism-centered businesses, specifically the service industry, are the most major drivers of Birmingham's wealth. Since the 17th century, Birmingham has often been in conflict with London for economic superiority. But very little of the early buildings are left today, much has been protected from the 17th century onward, so it's usual to see the tall gambrel roofs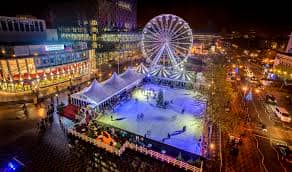 Birmingham is also famous for its colorful nightlife and various restaurant options. While some British pubs could be found in the Irish districts open till morning, you may also want to visit more various locales in the Chinese districts or along Broad Street or Brindleyplace. As a nice party town, Birmingham is always ready to let loose, whether it be the formal religious ceremonies linked with St. George's Day or the more relaxing atmosphere of the Caribbean styled Carnival, which takes place on odd numbered years.
At Avione Jet, our ambition is to have long-term relationships with our guests. Unlike other air charter operators who merely match people with aircraft, Avione Jets knows that each client comes to us with unmatched personal and professional needs. Hence, every flight is overseen by a knowledgeable air charter consultant, available 24/7, to ensure that your flight meets more than your expectations. Book your next private jet charter to Birmingham with Avione Jet, and fly with the assurance that keeps our guests coming back for more