TAKE YOUR PRIVATE JET TO BELGRADE
TAKE YOUR PRIVATE JET TO BELGRADE
Belgrade, the capital of Serbia, is the economic and cultural center as well as being one of the biggest and historically important places in Europe. Among the largest prehistoric cultures, the Vinca, settled in the area. After that time, the city has never stopped being in conflict after conflict, from the Ottoman to the Soviets. The city after all has witnessed more than 115 wars and burned down around 44 times.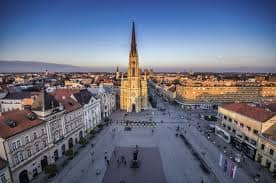 Avione Jet offers private jet flights to Belgrade with any type of aircraft you prefer, from light jet for small groups to long range jets for big families or corporate groups. Why wait in the long passport queues while you could enjoy the wide array of elegant and convenient services that only Avione Jet can offer ? Have a very nice dinner from our gourmet catering menu, or request any other food and we will provide it no matter where it grows or how rare it is. With Avione Jet, you can enjoy a personalized charter flight to Belgrade.
Modern Belgrade is settled, peaceful and beautiful today.But, economy of the city suffered a lot under embargos. Belgrade hosts the National Bank and the Belgrade Stock Exchange.Also, many companies choose to have a branch base in Belgrade, like Microsoft, Motorola and Dell.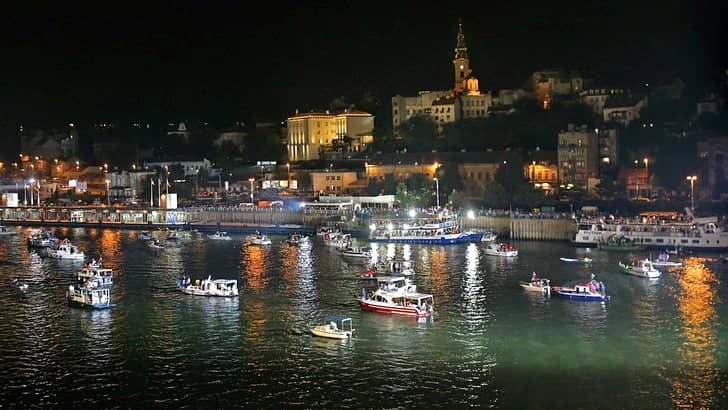 Every year tourists come to visit the city's historic streets to take in the rich and ancient history. The National Museum has a collection of four hundred thousand exhibits including but not limited to five thousand six hundred paintings from a huge selection of the world masters. With so much to see, never miss the Miroslav Gospel. This manuscript dating back to 10th century is considered to be the country's most culturally significant single artifact becaus it is among the oldest remaining manuscripts written in Old Church Slavonic. Don't forget to visit Serbia's "white house", Beli Dvor, home of the Karadordevic s.
When the sun goes down in Belgrade, the city only starts to wake up. Many night clubs are open till early morning. Locals also prefer Belgrade's nightlife because of its warmer atmosphere. No matter if you're into the clubs of the college district or the more traditional venues settled in the urban areas, don't miss the best club experience in the whole Europe. Don't skip the Temple of Saint Sava and meet the amazing view of the fountains.
Avione Jet can arrange your vip transportation with a super luxury private jet to Belgrade. Our air charter experts take care of your private jet charter experience from on-board vip services to accomodation choices. Besides, you could fly with the guarantee of working with super-quality professionals providing you with an unparalelled service. For every flight we arrange, Avione Jet makes sure the airplane and the operator meet the standards of related aviation authorities such as FAA . We are applying a safety audit on each private charter flight. We monitor all aircraft and operators through our due diligence safety programmes to ensure you the safest aircraft.Safety is a cornerstone for us, that's why we have our in house safety diligence programme.