Friborg Private Jet Charter
Friborg by Private Jet
Welcome to Friborg, which is in a state of Switzerland and makes its visitors feel like they are local people with its warm and friendly atmosphere. The smell of cocoa that you feel while walking in the city can be intriguing; Also, the industry of Friborg has made progress in the field of chocolate, beer and wood products. Therefore, the city, which has become open to investment in the food and wood sector, increases its economic income with tourism. Industrial centers located right outside the city leave their place to historical places and Catholic architecture as they move towards the center of the city. Surrounded like a circle, the city owes it to its medieval walls. The city walls, like the bridges of Luxembourg, have the opportunity to look at the city from the height and still have the appearance of the first day. The city, which preserves its history in terms of art and history, has many museums to visit during the day. The bridges connecting the museums have an aesthetically priceless beauty.
Bern Airport serves the city built around the La Sarine River.
Switzerland Private Jet Charter
Since there is no airport of its own, Friborg welcomes its passengers at Bern Airport, which is 1 hour away by land trip. Bern Airport, where scheduled and private flights take place, also has helicopter landing and take-off areas. Different aircraft are allowed to land at the same time with 650 and 1,730 meters long runways. If you are traveling by private jet, you may be ready to receive the best FBO services within Switzerland.
There is an unlimited and high level of service understanding in the private jet terminal outside the main terminal. The lack of slot request makes it possible for a last-minute private jet flight to Switzerland. VIP catering service, flight crew and separate rest areas for passengers within the general aviation terminal; There are de-icing and hangar options to eliminate the effects of harsh winter conditions. Passport and security check are carried out in this terminal without waiting in line.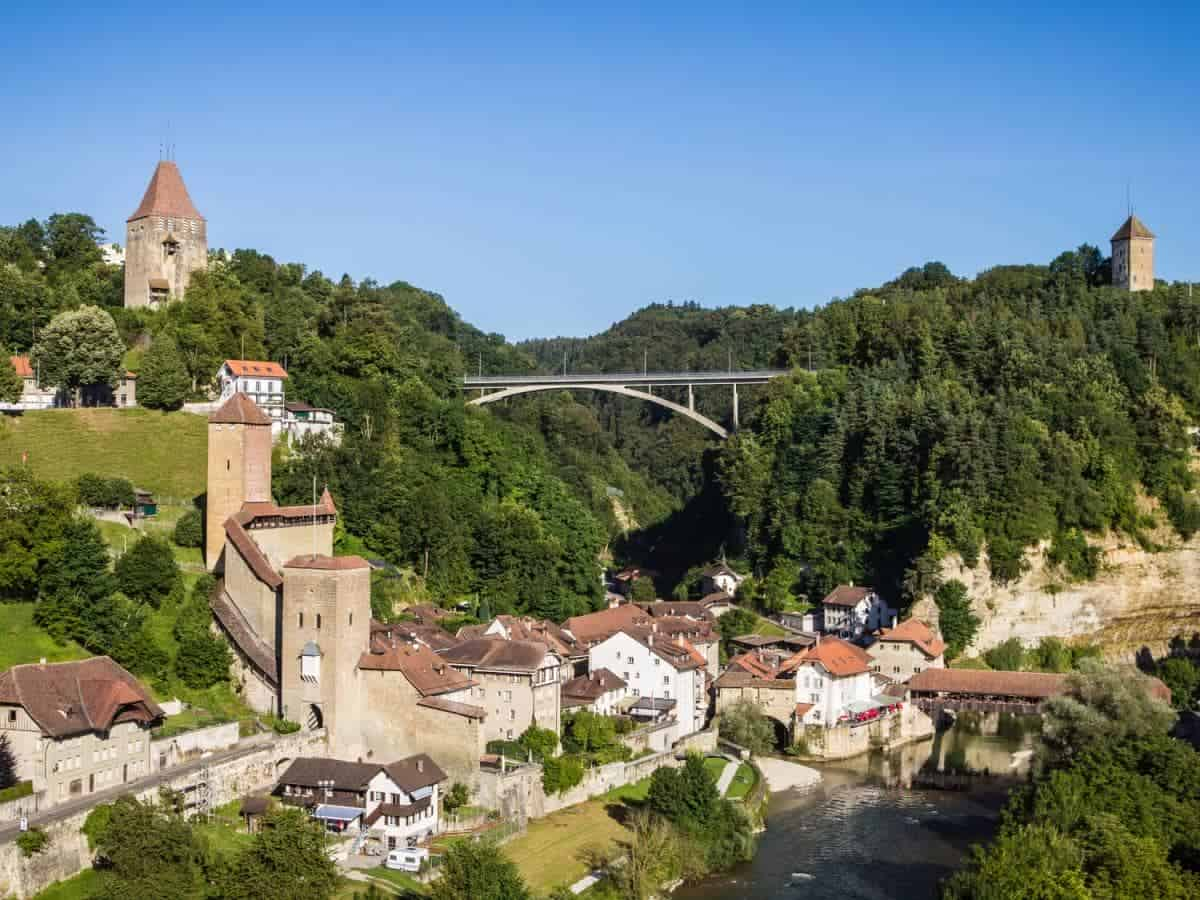 Pros of Private Jet
If you are going to travel to the city that does not have its own airport, such as Friborg, you may need to land at another airport. In such cases, in addition to your classic travel plan, we also provide services such as a limousine that takes you to your desired destination after landing with its private driver. If you inform us about your group size and travel date, we will contact you within 15 minutes at the latest.