PRIVATE JET FLIGHT TO BATH
PRIVATE JET FLIGHT TO BATH
Take a charter flight to Bath, England, with Avione Jet today and experience our luxury services personalized to the individual and corporate needs. Whether you are flying for business or leisure, just the family or a larger group of friends, private aviation is the most chic and appropriate option for international trips. Dine on gourmet cuisine onboard from our wide variety of catering options or ask us what you want. For instance: Have you ever tried Beluga Caviar on a private jet Our private jet experts could even arrange a transportation to your hotel or any service you want. Moreover, you fly on-demand to Bath within only 4 hours notice, hence you can plan your private flight to Bath around your schedule with one of the most convenient private aircraft in the industry. Your jet charter agent is professional about all aspects of your personal or corporate jet charter flight to Bath.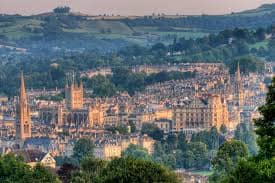 As the name of the city implies, Bath was initially a spa resort for the Roman Empire after they conquered the British Isles. It changed hands as the centuries went by, Bath turned to a place of refuge for the world-weary. The city is located ninetyseven miles west of London and thirteen miles south of Bristol. The baths are some of the finest and oldest architecture in the town, but when you are done with looking, find out what all this is about at Thermae Bath Spa. Thermae unites some aspects of the Romans and modern spa experiences. The company keeps the only warm, mineral spring in the U.K.
After some relaxation, it is time for sightseeing. Bath has a very wealthy history and a lot of historic landmarks . Maybe the most attractive one is the Royal Crescent. An English author Jane Austin lived in various areas of Bath between 1801-1806. The city is the perfect place for some of her works like "Northanger Abbey" and the Jane Austin Centre in the city is meant to preserve her stay in the region.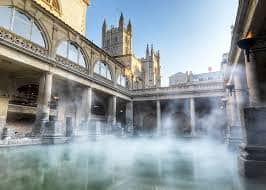 Hire a private Jet to Bath now and enjoy the endless advantages of flying with us. Avione Jet is an online private jet booking system and it offers a wide variety of aircraft types, jet card memberships, low price opportunities with the empty legs and etc. All aircraft we use are operated as per our due diligence safety procedure.