Guayaquil Private Jet Charter
Guayaquil with Private Jet

Welcome to Guayaquil, the city that takes its name from the Guayaquil Bay on which it was founded, and on the other side overlooking the Guayas River. The city is full of business people who are interested in trade, finance and maritime trade, even though the city is well suited for tourism with its spacious, dynamic life flow and proximity to the bay. Located in the heart of the Amazon forests, Ecuador's business center, Guayaquil, was founded in 1535 and has grown day by day. As it is a sea city, the cuisine is mostly based on seafood; Thousands of spices grown on fertile soil add a different taste to the kitchen. The exotic restaurants serving traditional food such as Churrasco, Encebollada and Ceviche, are world-class, yet bohemian.

Guayaquil is no different to the increasing curiosity of football as it descends to the south of the world. In this city, where two major football teams are trained, sports have a lot to do with local people. Even the famous people of the city, which is full of versatile people, are known for being engaged in politics and intertwined with art.

The airport that serves the city of versatility is Jose Joaquin de Olmedo International Airport.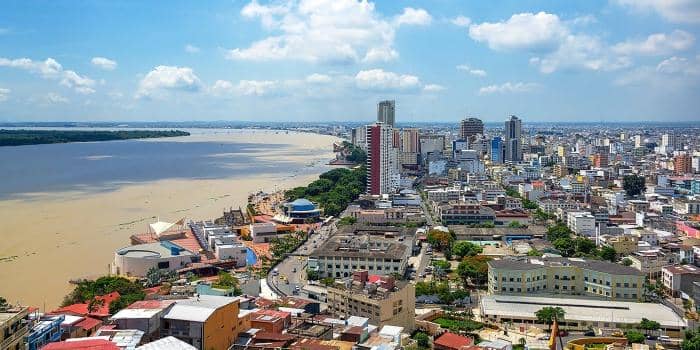 Ecuador Private Jet Charter

Jose Joaquin de Olmedo, the second busiest airport in Ecuador, serves primarily the Guayas region. The facility, named after the Ecuadorian poet, was previously known as Simon Bolivar International Airport. Just 5 km from the city center and not having a slot application, the airport is attractive for last minute flights.

Traveling from the airport, which has an agreement with Ecuador's most experienced FBO service provider, works for 24-hour passenger safety and satisfaction can be one of the most comfortable experiences. The FBO service provider, which provides all of the technical and social services with its 14 years of experience, enables you to benefit from all VIP services within the main terminal, although it does not provide services in a separate terminal. Catering, weather information, 24-hour security, open buffet bar with all services such as safe and joyful time to spend everything.


Private Jet Services

The magnificent city of Guayaquil offers a unique experience to all its visitors, whether on holiday or for business. If you want to make this experience perfect from the beginning, with over 24 years of experience, Avione Jet is here for you.