Luang Prabang Private Jet Charter
Luang Prabang Private Jet Charter

Protected under the UNESCO World Heritage List, Luang Prabang is home to thousands of visitors each year with its vibrant and dynamic tourism. The area between the Mekong and Nam Kan rivers is a place where you can listen to the sound of the cascading river and find peace in the world of the otherworld of Laos. For bicycle tour lovers, you can borrow each hotel's own bikes and explore the city. As the sunset approaches, you should turn your route to Tipple; you can also witness a sunset that you have never experienced before in the misty and dim atmosphere of Mekong.

Luang Prabang, who spent centuries under French colonial rule, although after returning from its shackles, returned to its essence, but its cuisine did not forget this effect. In Laos cuisine, which is mostly vegetable-based, almost every meal contains freshly squeezed mulberry and lemon juice with honey. The city, which is not suitable for those who expect nightlife after an exquisite dinner, calms down after midnight and leaves its place to the sincere gatherings of local people. For those who are not looking for dance venues, bars with an eccentric design will be a good choice.

The door to the city of peace and sincerity is Luang Prabang Airport.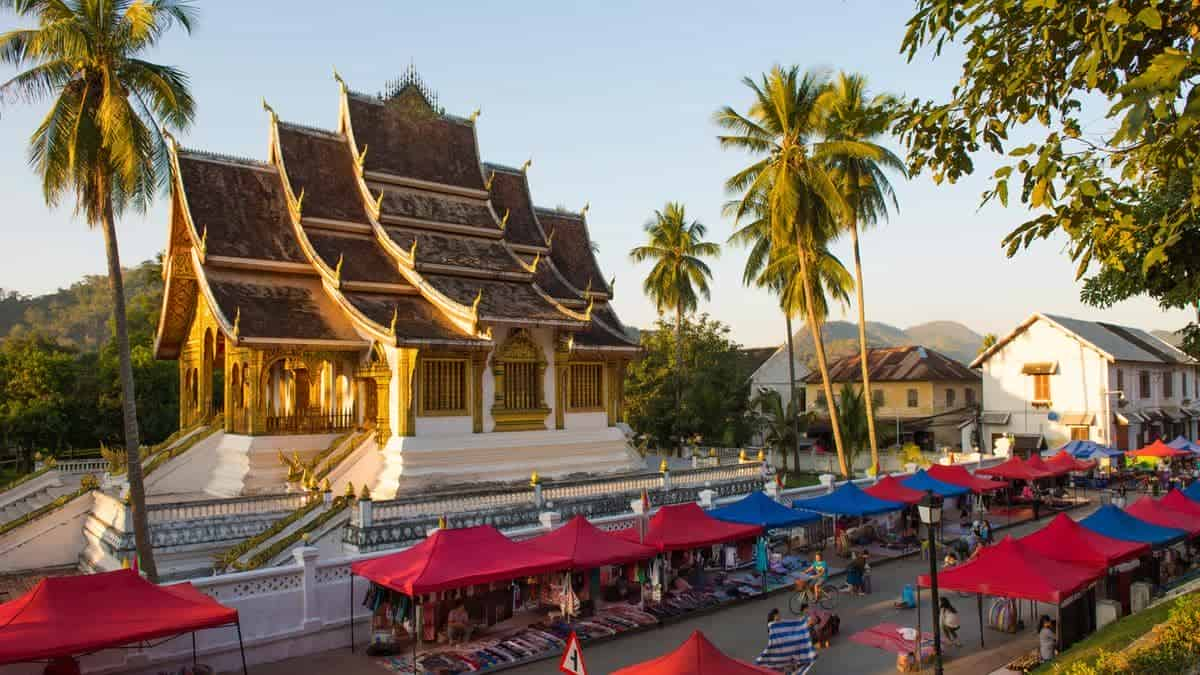 Laos with Private Jet

Luang Prabang Airport, which is one of the few airports serving Laos, has increased its passenger capacity by preserving its old fabric with renovation and expansion works between 2012 and 2013. The extended asphalt runway with a length of 7,000 meters is suitable for all jets with small, medium and large cabins. A single FBO service provider provides all the services needed for a private jet.
Since there is no separate general aviation terminal for private jet passengers, VIP rest areas are opened for the flight crew and passengers to rest. In the relaxation area where hot and cold drinks are served and delicious snacks, you may not fall behind your schedule and wait while your private jet is being prepared.

Luang Prabang Airport is ideal for last-minute flights, with no slot restrictions required regardless of summer or winter season. The required flight permits are also provided by the FBO service provider.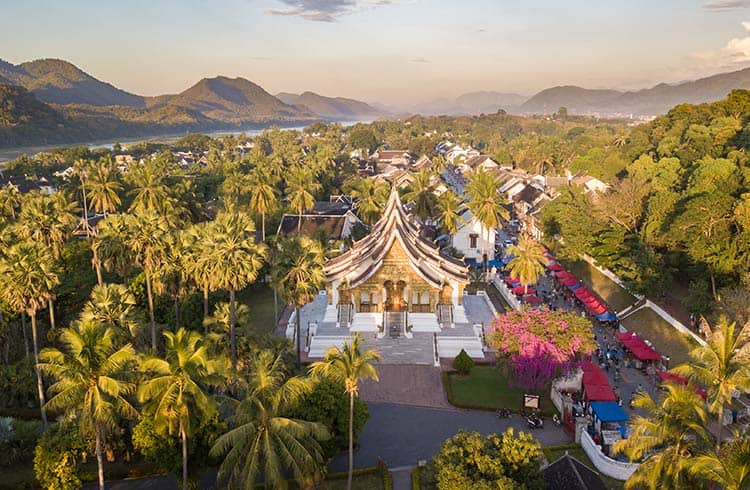 Private Jet Services

Luang Prabang should be your next route if you want to calmly listen to peace in Buddhism. If your travel date and group size is fixed, you can contact us.