Albi with Private Jet

Every city in the world has its own unique feature. Albi is known with its distinctive red brick style which adds color to its architecture. Located in the south of France, the city is protected under UNESCO World Heritage List. The city, which was built on the banks of the Tarn River, is called "La Ville Eouge " by most historians. Also, Albi, which has come to life with the touches of French architects and artists, carries the Mediterranean air of Southern France. During the year, the weather does not change very sharply, and certain activities can be carried out continuously, regardless of summer or winter.

Every tourist who explores the city will realize how far away from the noise of a major metropolis; walking along the Tarn River, mild snacks from Mediterranean and French cuisine at noon, wines from the famous French vineyards towards the evening; Albi is one of the indispensable destinations for honeymooners or those looking for a quiet holiday.

Albi Le Sequestre Airport primarily serves to the city.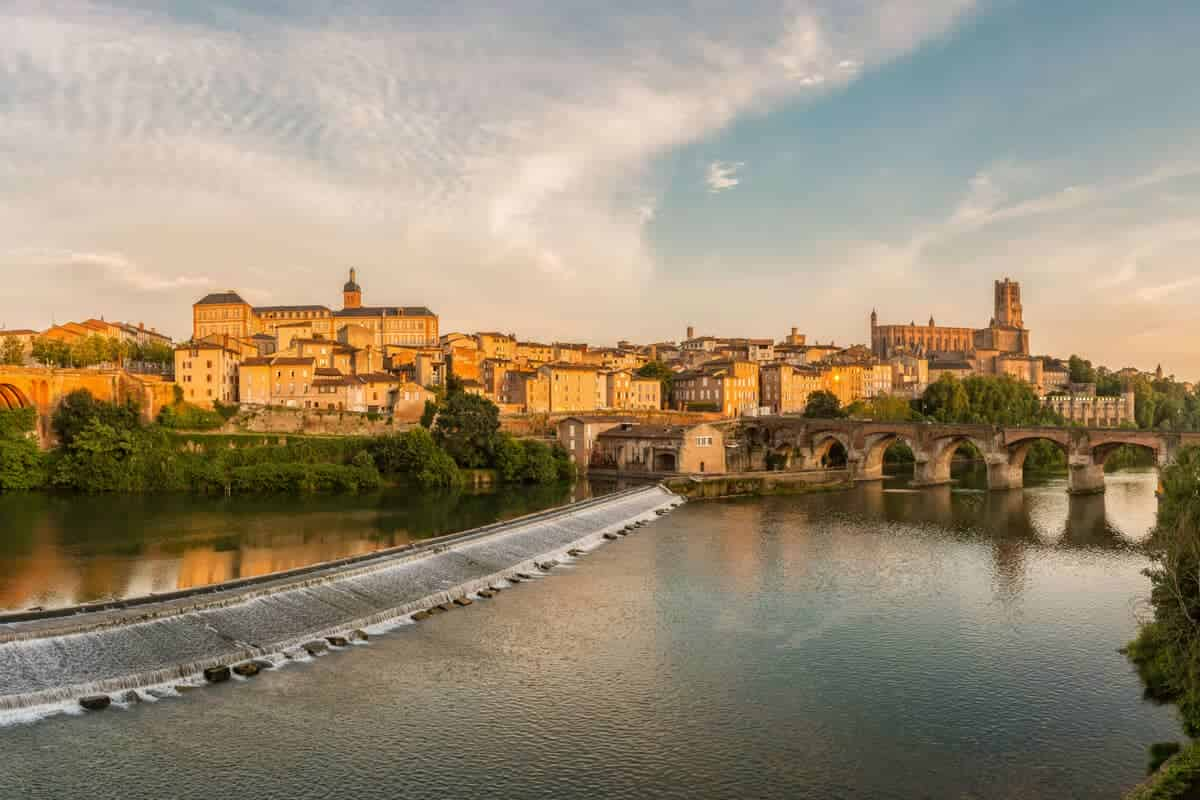 France Private Jet Charter

Albi Le Sequestre Airport, built to provide exclusive service to the city of Albi, is preferred due to its proximity, but the most convenient airport for private jet passengers will be Toulouse-Blagnac Airport. This airport, which offers the most complete services for private jet, flight crew and passengers before or after the flight, has 2 different FBO service providers. You will be provided to complete your flight as soon as possible with the most suitable fuel for the private jet you travel, the ground handling and landing / departure communication, baggage transfer and quick check-in facilities.

The airport, which is contracted with COHOR, is in category 1; therefore, there is no limitation on your flight hours. Toulouse-Blagnac, which is also very convenient for the last minute, is 70 km away from Albi.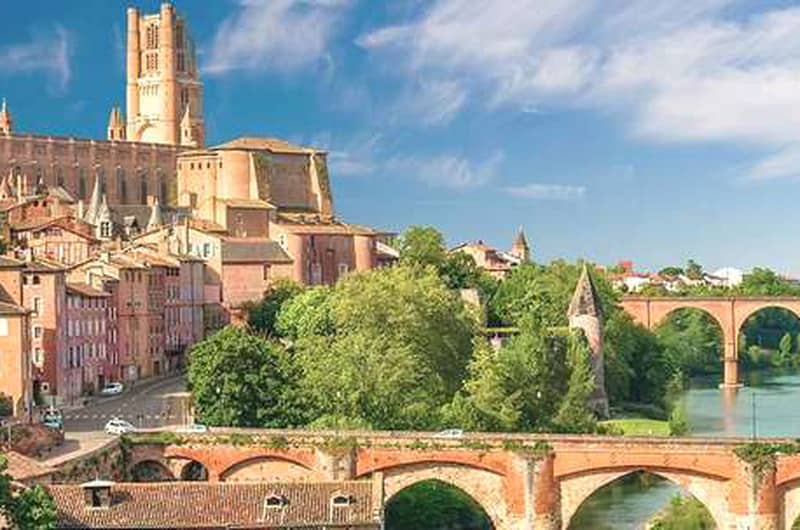 Private Jet Service

Even if you don't land on the nearest airport to Albi, you can reach the city as soon as possible with the limousine service, which is one of the special services we offer you. Each travel plan is specially designed for you; You can reach us 24/7 to get a specially prepared travel plan for your next flight.