Verona Private Jet Charter
Verona by Private Jet
While speaking of Mediterrenean tones, colours such as mango & daylight comes to mind; Verona, the city carries these tones and the thousand tons of green within its architectural texture, is located in the Venota region of Italy. The city, which does ot have a metropolis vibe like Rome or Milan, is a city in which Italian town life and modernity are united. Like most European cities, the city lost its valuable structures due to destructive side of World War II. However, the success of Italian architecture is also seen in the renovation; The city was built in the best possible way despite its ruins.
Today, the Roman theater, Romanesque buildings, squares and museums are the most suitable routes for peace seekers. Given the fact that Romeo and Juliet was written in Verona by Shakespeare, it can be predicted how much the romantic aspect of the city dominates. Therefore, Verona is also one of the most important tourism centers of Italy. In addition, its economy is supported by agriculture; The most important agricultural fairs are held in Verona during the year. Therefore, the city, which is frequently visited by business people, has an airport that can meet private jet flights: Verona Villafranca Airport.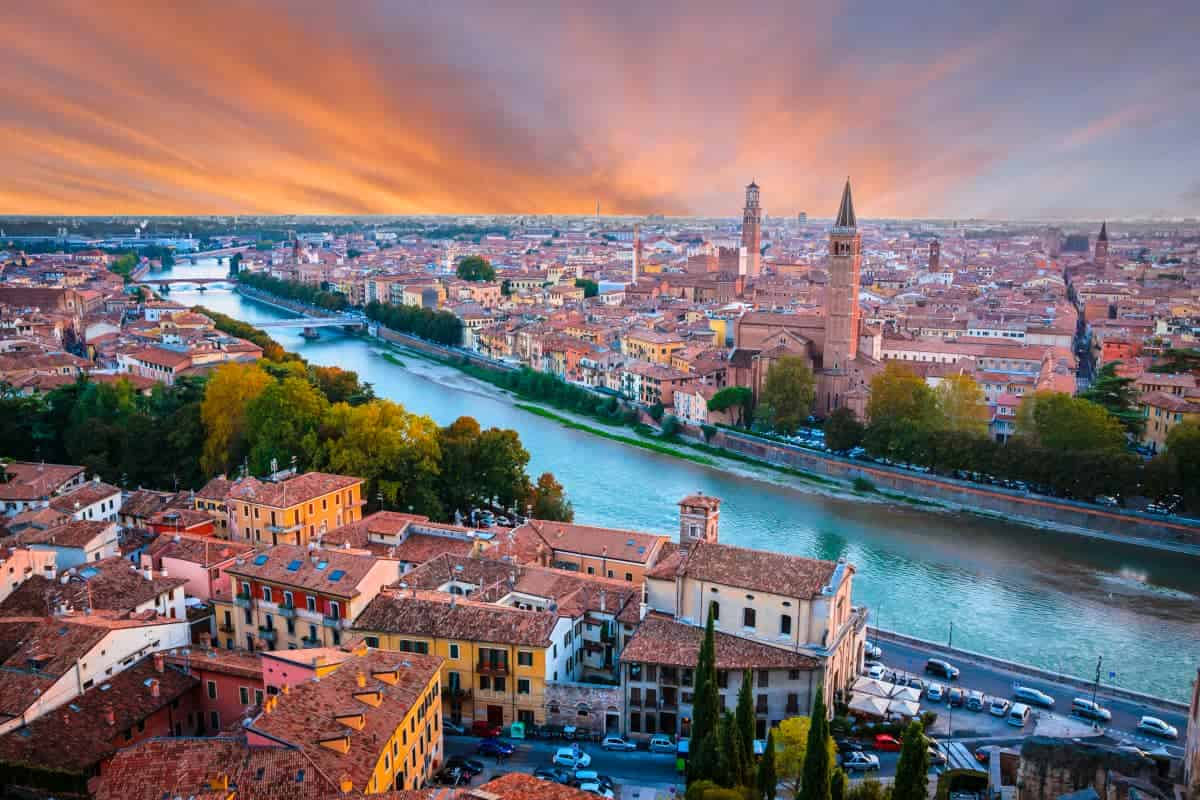 Italy Private Jet Charter
Verona Villafranca Airport, located 10 km southwest of the city, is suitable for landing of all jets with a 3.068 m long airstrip. In 2018, the airport consists of two terminals with 3 million passengers traveling in the scheduled flight category. Due to the fog problem frequently seen in Italy, there is a fog dispenser system at the airport; therefore, delays in flight operations have been minimized and high security has been ensured. The VIP area in the south wing of the facility has been allocated primarily to private jet passengers.
Classic services such as ground handling, ice and snow removal, jet fuel refilling and luggage transfer are offered in Verona Villafrance Airport as the best of general aviation services. In addition, there are options such as special catering services before or after the flight. The most appropriate range can be determined by negotiating with the relevant unit about the landing or departure time before traveling to the airport, which provides the slot limitation for the landing and departure times.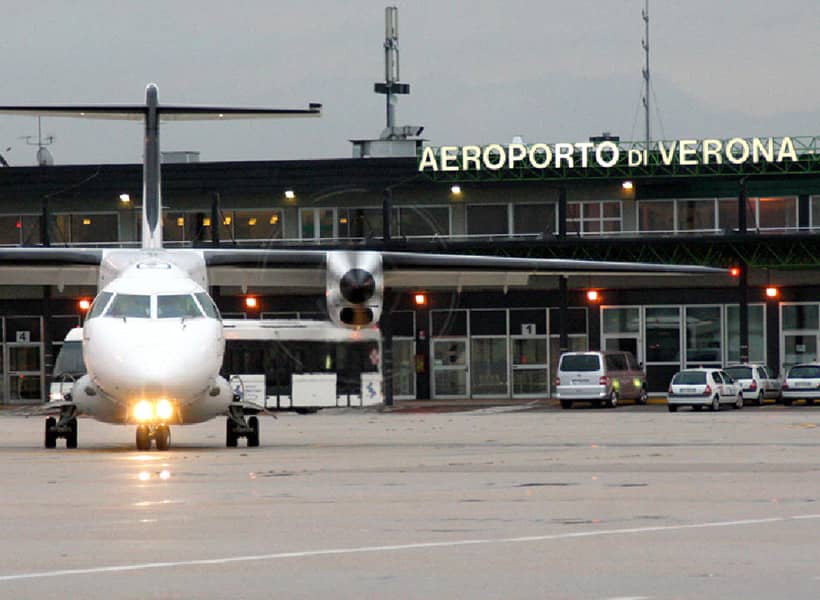 Private Jet Advantages
Whether for business-oriented or tourist purposes, Verona welcomes private jet travelers with all the seasons of the year without delays and with the most memorable experiences. If you specify your travel date and group size, we provide the best solutions for you as Avione Jet to make your next journey to Verona unforgettable.