Riyadh Private Jet Charter
Riyadh Private Jet Charter
The city which once used to known as 'Hac' has improved itself along the time in different aspects & accepted as a universal city. Riyadh plays a huge role for Saudi Arabia as a capital with its population of 6 million and bears the traces of its wonderful history. The districts such as Masmak still protect its historical textures & brings the local people and visitors together, also the city is suitable for visitors who are seeking cultural events with Saudi Arabia National Museum. The weather temperature changes during the year but the highest temperatures are seen in summertime; therefore, the summer season is the dullest time for aviation.

Saudi Arabia Private Jet Flights
The city is served by King Khalid International Airport.
The closest airport to capital is located 22 km north of the city center and contains a huge area. For commercial flight there are 5 different terminals; to fulfill the demands of the passenger, there are duty-free shops, restaurants & prayer rooms located in each of these terminals. To handle the flights, the airport has two runways; also, for private jet passengers, the airport consists of an FBO.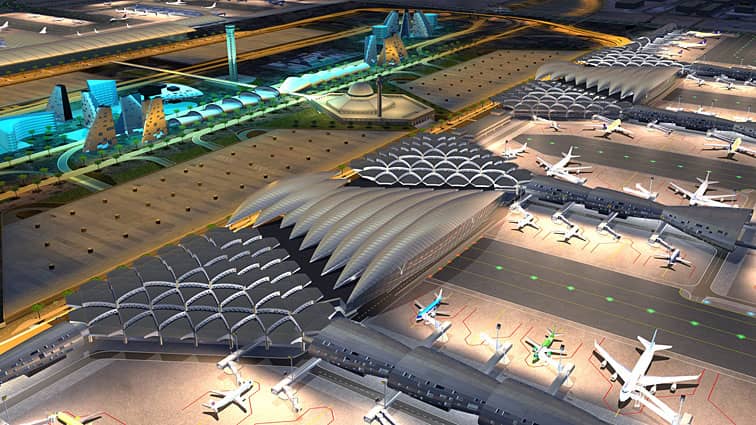 Private Jet Services
The terminal which is built to fulfill the demands of private jets & passengers was opened in 2018 & located near to general aviation terminals. Modern & international designed FBO has the highest standards for safety & security. Separated lounges for aircrew & passengers offer different amenities & FBO is well equipped for processes such as de-icing which might be required due to weather conditions of Riyadh. Even though the flight capacity increases in the winter season, there is not slot restriction; therefore, the airport is very suitable for private jet passengers.
As Avione Jet, we consider every detail such as all prior permissions, processes depending on weather conditions and & the closest private jet base for your planned dates to prepare the best flight experience for you. To fly from or to Riyadh in comfort, all you need to do is contact us via online inquiry form or mobile.