Business Aviation Statistics
The year on year trend in flight activity
Solid growth in France and UK, Scandinavia strong, Germany & Switzerland declining.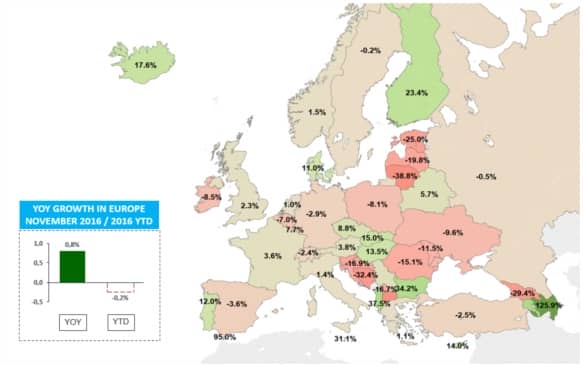 City Performance in November 2016
Cities with most business aviation flights
Despite overall decline, demand up in several European cities. Strong growth in Nice.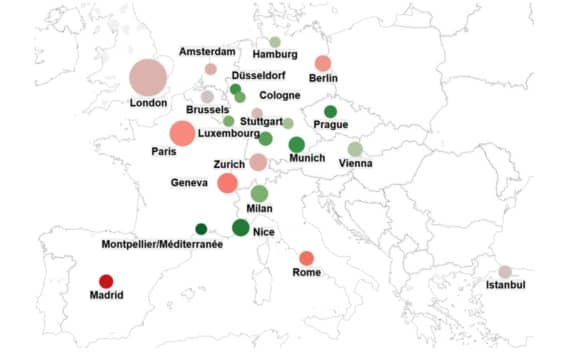 Activity trend by city
The busiest 4 cities saw some decline in activity, mainly Geneva. Notably Moscow was up.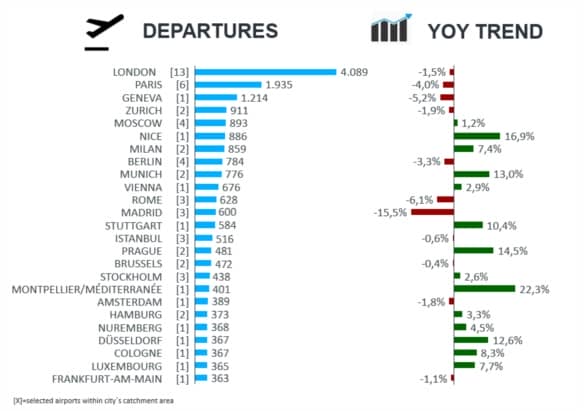 Popular types of business aviation aircraft
2% YOY growth in Falcon 7X and GLEX departures, contrasting with 41% growth for G650.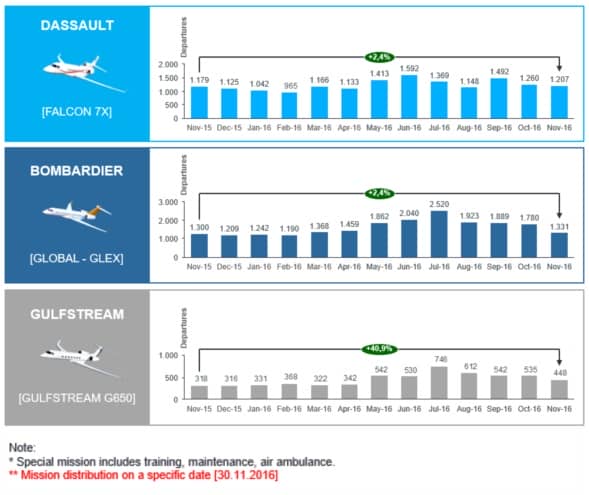 Number of aircraft handled and fuelled
Non-AOC registered aircraft outnumbered AOC >2X. Total activity uplifted 17.5M USG.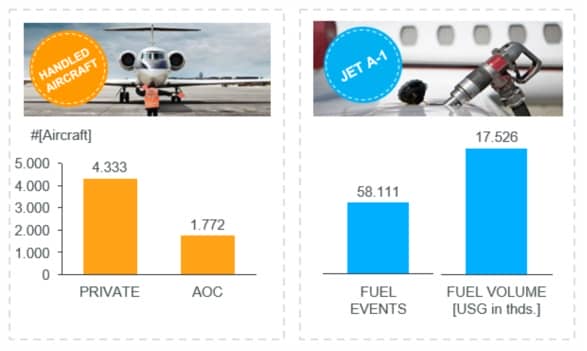 Types of mission operated by business aviation
Last day of November saw 50% of all flights Charter, 9% Special Mission.